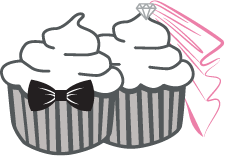 Lucky Ever After™
Weddings & Bridal
Congratulations! We know how important the cake (and cupcakes, pastries and other sweet treats) is to making your big day complete. That's why we work with you to make sure you get your Lucky Ever After.
Looking for shower treats? See Lucky by Design.
Looking for more pictures? See Photo Gallery and our social media.
We make traditional wedding cakes as well as cupcake wedding displays. We can provide dessert tables with mini offerings such as tarts, cheesecakes, cupcakes, cream puffs, eclairs, cake pops and cookie. Wedding favors are available, too. We welcome all couples and love helping to make your special day memorable—and a little Lucky.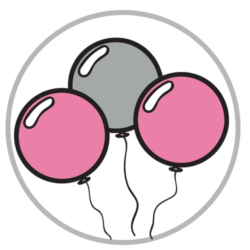 Party Boutique & Private Event Space
Be the host with the most! We've got the sweetest place to book a bridal shower, private event or bachelorette party. With our assortment of celebration supplies and treats, you have everything you need to throw an amazing event.